Inviting entries
assa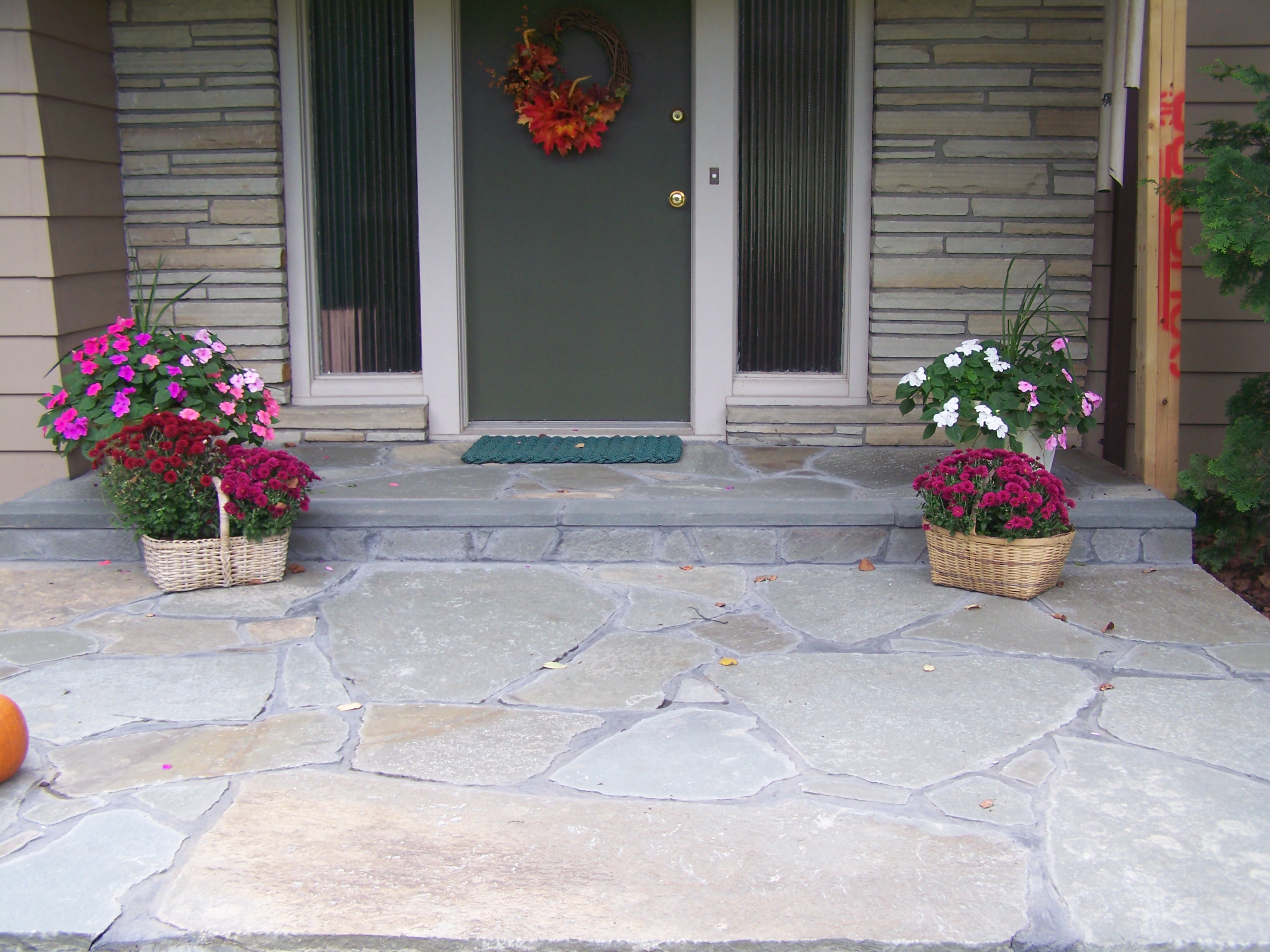 The front door of your home, your landing, your steps….all these pieces make up the welcoming face you show the public. Having a stoop and steps with no cracks, with even treads and risers, and with an area for plants or flowers is an essential investment in your home.
At E.R. Baisley Trees and Landscaping, we've been building and installing steps and front landings for more than 30 years. We can help you decide which materials to use, and how to complement the look of your home.
A landing made of slate can give an informal and relaxed look to your entry way. Irregularly shaped pieces of slate can be given a polished look with rectangular slabs, made for treads.  We can also use block edging for a different look.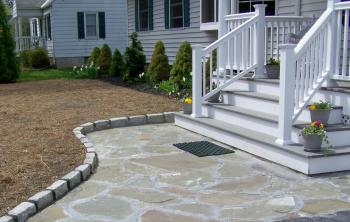 We can also make an inviting walkway that leads to wood painted steps. The paint colors chosen for the steps can mix nicely with your color choice of slate or stone.
A block walkway and steps is another choice for your entryway. We feature a large variety of patterns and colors.
Give E.R. Baisley a call today to get started on a new entryway for your home.