Paths and walkways
assa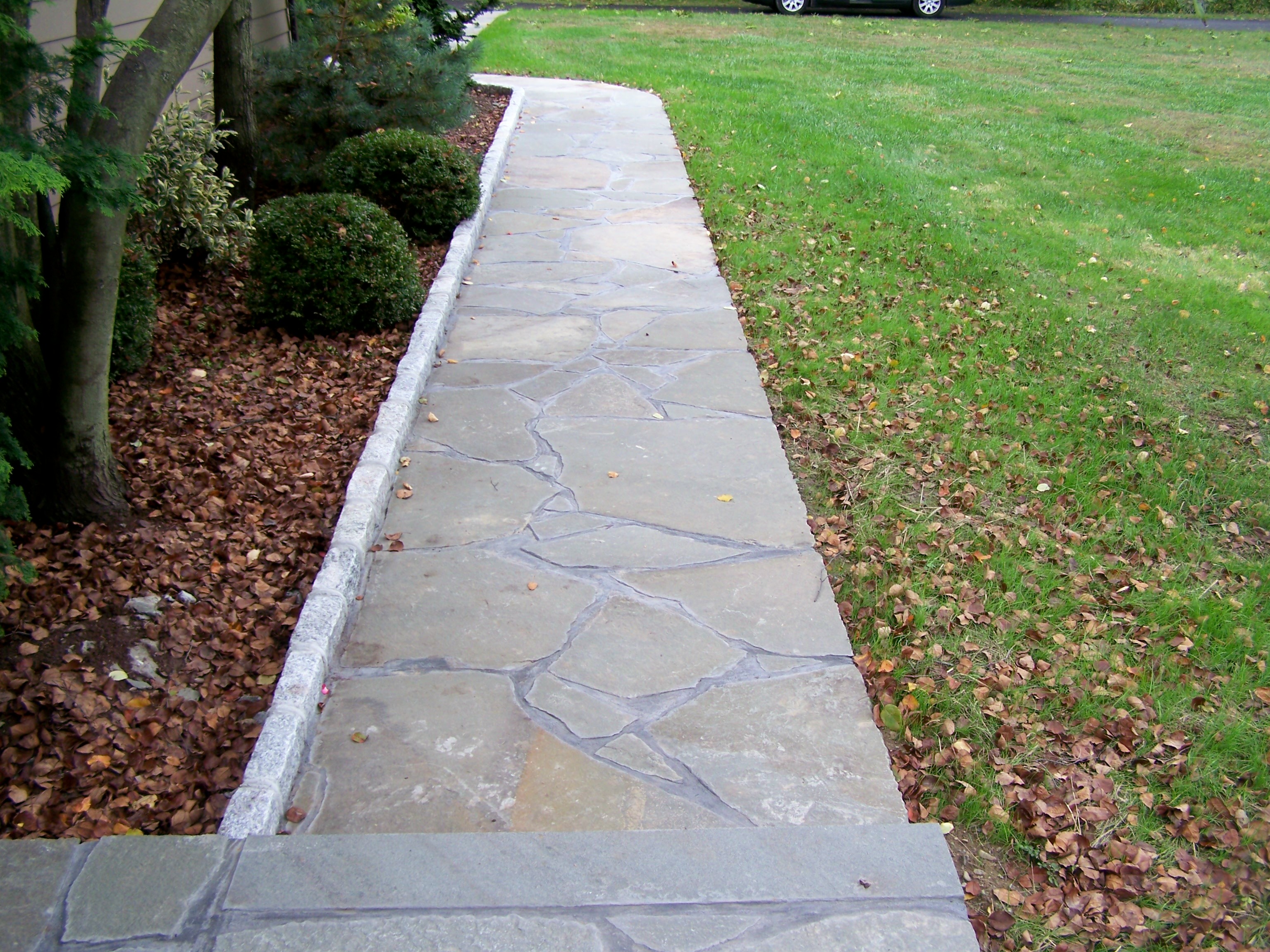 Just about every yard needs a path or a walkway. Whatever you want to call it, a path keeps visitors off the lawn and out of the garden area, and directs them to the end of the path. That end can be a pool, a patio, a door, or any part of your yard.
At E.R. Baisley, we've been creating paths and walkways for more than 25 years. Whether they are straight from the sidewalk to your front door, or they meander around the corner and lead visitors into a garden, we've got the knowledge and experience to create perfect path.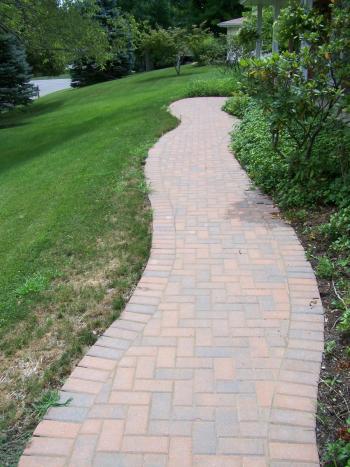 Sometimes the best place to build a path is where people already walk. Maybe your yard has a dirt path that's the most convenient way to get from one place to another. But dirt paths turn muddy in the rain, and in the winter are difficult to shovel.
A stone, block or brick path gives a finished look to a yard, and is easy to sweep or shovel. A path can go around a house, and branch off to the pool or garden area. Some paths end at matching patios.
Whatever you choose, E.R. Baisley can build the right path for your home. Call us today!