What is a retaining wall?
assa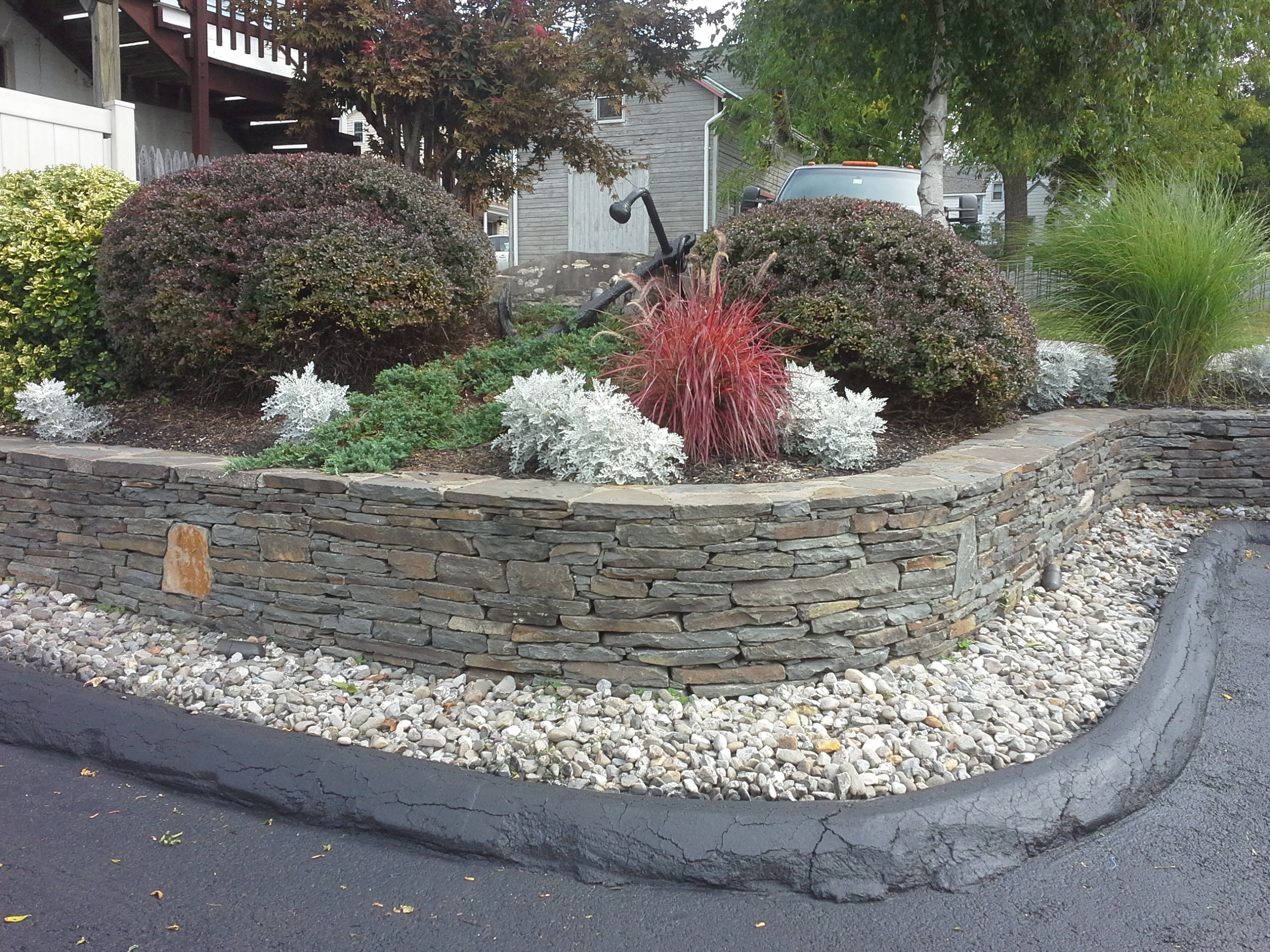 A retaining wall is a structure that holds back soil. It gives you the opportunity to put a path on a slope, keep a steep part of your yard from crumbling away, or even place a stone patio on a hillside.
At Baisley Tree and Landscape, we've been building retaining walls for years. We can help you decide if a retaining wall makes sense in your landscape plans.
These walls, usually made of stone, brick, or block, are practical and beautiful. For example, if you have a slight slope going from the front of your house to the back in an area where you want steps, a retaining wall acts as a divide between the two areas, and steps are set into the wall.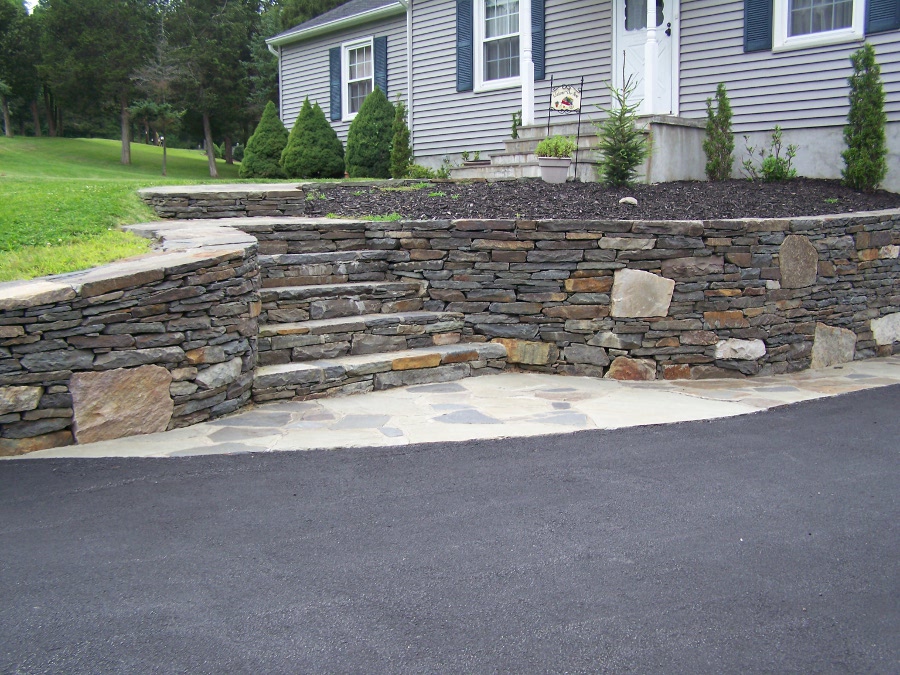 Another use for a retaining wall could be if your property slopes to the street and you have a hard time mowing the lawn. A wall levels the main property, and leaves a level area at its foot, both easier to mow.
If you need a retaining wall to combat erosion, Baisley Tree and Landscape will make sure proper drainage is incorporated into the wall.
Call today, and let us help you determine the best shape, line, texture and form for a retaining wall on your property.